Apex Creative Co. is a full-service design firm providing a wide variety of creative services ranging from branding, packaging, web design, marketing, and all other things creative. I founded Apex in 2023 as my senior thesis project while studying at the Tyler School of Art and Architecture in Philadelphia and now dedicate my passion and craft to providing high-quality content and a seamless client experience. This project branched outside of design work and has required me to follow legitimate business procedures including registering as an LLC, discovering reliable independent contractors, and sourcing clients to work with post-graduation!
While refining an identity for my company, I personally wanted to develop a balance that was obviously creative with a corporate-friendly approach. I concluded that a bold and recognizable brand that maintained versatility for any and all future endeavors and clients was necessary.
The primary logo is composed of a customized typeface inspired by traditional print typography styles through the implementation of ink traps. I then modified these ink traps to be pointy, emphasizing the apex, and creating consistency for the brand. ​​​​​​​
The letter mark that represents Apex is a stunningly intricate and sharp form that cleverly forms the capital letter A. To design this mark, I drew inspiration from various elements of the primary logo lettering, such as forms, simple shapes, and line work. As a result, the brand elements are seamlessly integrated into various creative applications, highlighting the importance of working within constraints such as time and budget. 
These marks offer great potential for dynamic motion and visuals in brand collateral. They include a circle-styled mark, a double-stacked mark, and a crescent mark, each with its own unique aesthetic appeal. To add some variation and avoid redundancy, I intentionally removed the arm of the A in some of these marks, resulting in a simplified and more easily readable graphic.
One of the critical deliverables for this project was a considered and user-friendly website

 
(

www.apexcreativeco.com

)

that reflects the brand's values and style. To achieve this, I employed my interest in well-grided design and unique typography, which lent a refreshing and dynamic look to the website. As I was new to Squarespace, building the site presented a learning opportunity, and I had to implement code to bring my vision to life. To keep the site from feeling dull and static, I integrated several fast-moving animations that added energy to the pages. Ensuring accessibility and legibility was a priority, which involved carefully selecting color schemes, typefaces, point sizes, and text orientation. Despite having limited pages, the website effectively conveys the necessary information to entice customers to work with Apex. 
For the website's color palette, I opted for a restrained approach, reserving larger blocks of color for designs. The site's pages are predominantly black and white, with the brand colors used to create emphasis and hierarchy where necessary.
When designing my business cards, I placed great emphasis on typography. I wanted to create a card that would engage recipients and leave a lasting impression. To achieve this, I incorporated dynamic type orientation that required interaction, such as flipping and rotating the card. Additionally, I strategically used the brand's primary color, lime green, to draw attention and enhance its visual impact. Overall, my business cards were designed with both aesthetics and functionality in mind.
My favorite part of this project was getting creative in the studio to produce a poster series that could act as an ad campaign or office decoration. The posters display a variety of important brand information such as our services, customer reviews, our website link, and straight-up cool imagery. This type of image-making and exploration was great in the early design phases as it encouraged me to flesh out the potential for this project. Making sure to display unique design tactics and strategies is a great way to show the work we are able to create. Once completed, I printed and photographed the series, bringing it to life.
The collateral I deemed mandatory for this project included functioning social media graphics and accounts, business cards, invoice forms, mailing envelopes, signage, stamps, brand guidelines, and a poster series. Other promotional items can include stickers, lighters, and tee shirts!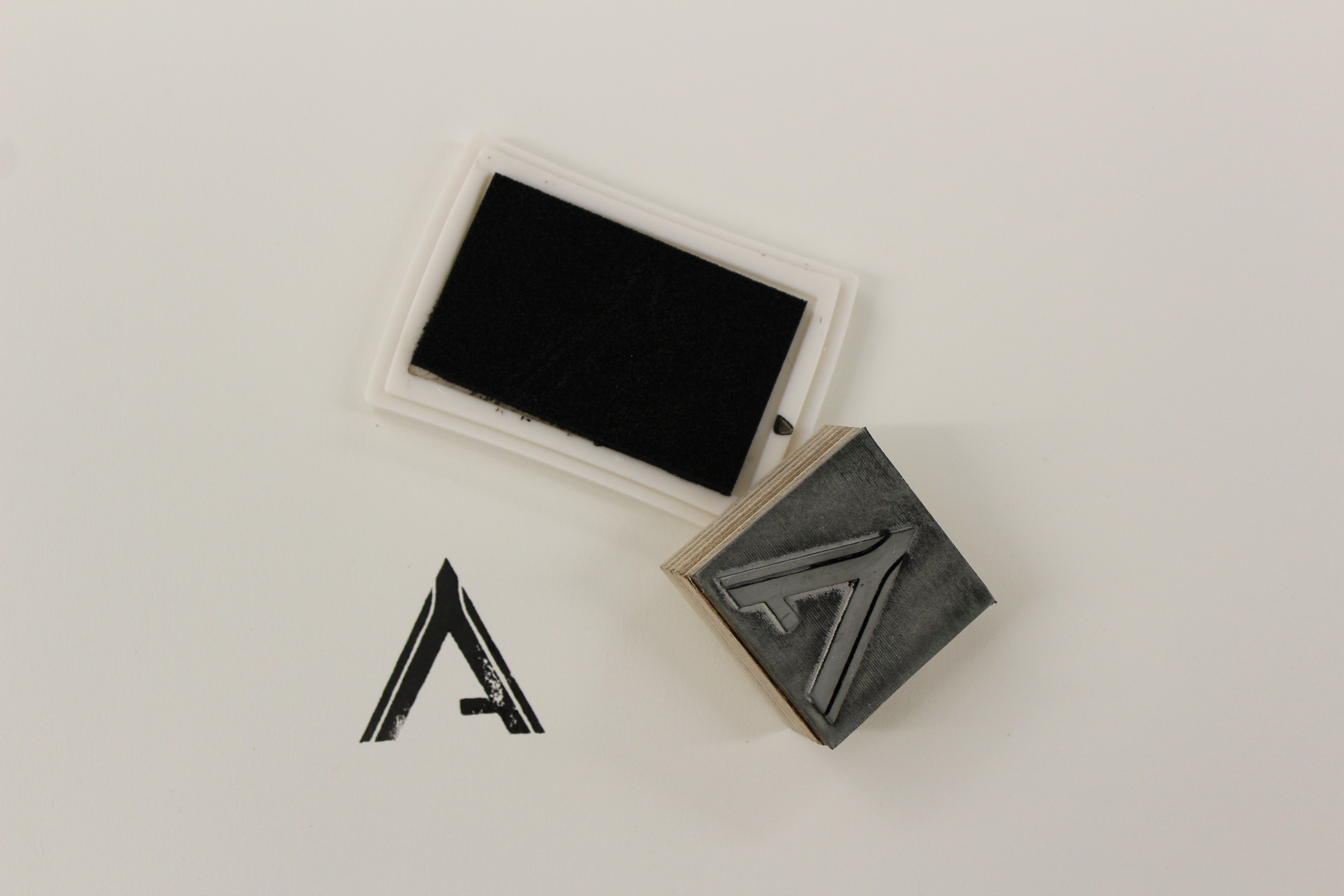 As of April 7th, 2023, Apex signed its first customer and has begun its first full project that will utilize a wide variety of services. Stay tuned for all the cool creative stuff we come up with at Apex by following our social media @apexcreativeco , or reaching out and starting a discussion with us!
Institution: Tyler School of Art and Architecture
Art Direction: Soonduk Krebs
2023